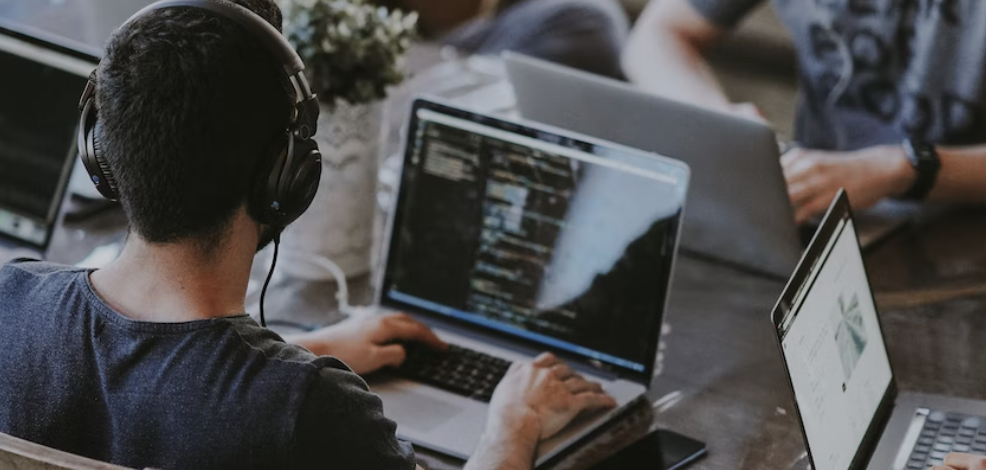 A LEVER FOR SUSTAINABLY SUCCESSFUL PROJECTS
Leading projects to success – that's the simple formula. But their implementation is becoming increasingly difficult. Permanent changes and a complex environment shape everyday life in industry and business. Pain points here, potential showstoppers there: most of the time, such obstacles are avoided, often quickly repaired – the next challenge is already waiting. But there are effective ways to lead projects to success with little friction. The HCM Consultant Group has developed an offer with leverage effect. 
Urgent matters take priority over important ones – doesn't good old Eisenhower already teach us that? Unfortunately, project managers are increasingly reducing the principle named after him to this one rule. But when the urgent is omnipresent, the important is neglected. How about proactive and conscious design instead of extinguishing fires all the time? HCM project coaching is based on many years of experience and practice in the project business – clarity and leadership are the core modules. 
The guiding principle of HCM project coaching is to enable project managers and teams to navigate wild project waters with confidence. In contrast to project consulting, in which the consultant is actively involved in the day-to-day running of the project, is part of the project organization and takes on a project role on his own responsibility. 
THE FIRST CUT IS THE DEEPEST!
What is not realistically planned and clearly agreed upon in the initial phase of a project comes back, as is generally known. First in the euphemistic guise of "Challenges", later also as project termination or burnout. A lack of clarity at the start of the project is initially irritating, increasingly unsettling, and can then decompose. 
The first cut is the deepest – this is where our project coaching comes in. The project coach as an external instance ensures maximum clarity from the outset. In all agreements with and for all parties involved. This is where we jointly lay the foundation for your project success: a clean vision based on design thinking, cleverly thought-out impact analyses and smartly derived goals. 
WHEN EXPECTATIONS MEET REALITY
Clients have clear and justified expectations: Innovative projects should be implemented reliably and effectively. Just as sophisticated project management tools suggest. Project success – simple and effective – guaranteed by modern technology only? Certainly not. The decisive factor is and remains the human being and his abilities. And these are often simply assumed to exist. This is a fatal misjudgement, as it is precisely this that is important in the project business: 
How effectively does project management communicate with stakeholders and the team?
How distinctive is your decision-making authority?
How effectively do those who are responsible delegate and manage to motivate inspiringly?
How thorough was a mind switch compared to previous projects?
A feedback and error culture does not arise solely because it is desired on paper. 
LEVERAGE FOR PROJECT SUCCESS 
Successful leadership is the factor for successful projects. This is the quotient of the true "pain points" that we have encountered in the course of our many years of work as external consultants in project management. However, leadership needs to be learned and lived, especially for complex projects. For this we enable through professional coaching, strengthen existing resources and work solution-oriented. Here we combine our many years of project experience in responsible positions with professionally founded coaching expertise. 
At its core, the coach enables the project management to master its essential tasks in a focused and optimal way. Not in the sense of a substitute manager – but rather as an accompanying sparring partner. The coach always leaves the field to the project management, with the aim of sustainably strengthening it and making himself superfluous as a coach. 
CONSTRUCTIVELY SOLVING NODES OF THE FALTERING PROJECTS 
Despite the best project planning: Critical milestones cannot always be met, projects get into trouble or are about to fail. With our HCM project coaching, we also provide clear orientation for ongoing projects.  
Typical measures here are: 
Fathom critical causes and backgrounds,
Develop and weigh up concrete options for action,
Provide clear decisions & a path forward
Reflection/ resonance and learning transfers.
We look forward to working with you to tackle the decisive levers and create real added value!